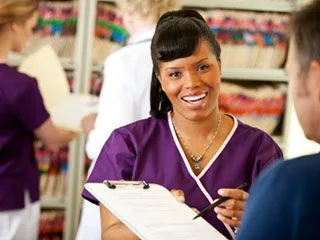 Our goal is to provide the best in vision care to you and your family. We take the time to get to know every patient and family, so that we can offer innovative, outside-the-box solutions and support as you "Envision Your World."
In order to provide the best possible care at the most affordable rate to all of our patients, payment is due at the time of the visit. We accept cash, checks, debit cards, Master Card, Visa, Discover, and Care Credit.
All services are eligible for 3% discount if paid with cash or check.
Insurance
We are pleased to offer insurance claims submission and support for most insurances. We will provide a receipt containing the information you will need in order to file with insurance. If a company requires a "letter of medical necessity," we will provide it. We will advocate on your behalf to help you obtain reimbursement, and to provide records and support at your insurance company's request. That said, only a handful of the better insurance plans cover vision therapy and functional visual evaluations. To reduce costs, most exclude the service as "educationally related." When part of a vision therapy program is covered, it falls under major medical, not vision insurance.
The recent changes in health care have created an unpredictable situation. We considered whether we would continue to allow insurance companies' arbitrary policies to dictate the frequency and duration of exams and therapy visits. These plans were designed to reimburse for brief medical encounters (10-20 min), not for the therapeutic care and support this practice provides.
We choose to stand by our patients, providing excellence in care, time, and accessibility. None of us can afford wasting time and expense on mediocre care and short-term results. We, therefore, will be resigning as participating providers for all commercial insurance plans as our contracts expire.*
*We will continue to support our seniors as Medicare participants and underprivileged patients on UHC Community Plan. Please call to ask if we are presently participating with your insurer.
Fortunately, this seems to be working in favor of our patients thus far. As most insurance companies do not offer access to similarly credentialed providers, many of our patients are finding that they can receive reimbursement for Dr. Slotnick's services, even without out-of-network coverage.
Flexible Spending Accounts
Many employers are offering Flexible Spending Account (FSA) options to employees. These plans are designed to let you save money in an account, pre-tax, to pay for additional medical expenses (such as vision therapy). Check with the benefits administrator at your work to see if you are eligible for this program. FSAs or HSAs can typically be used to offset out-of-pocket costs on your behalf.