Philosophy of healing:
We see the world not as it is, but as we are. Dr. Slotnick can help you uncover how your behavior and personality shape your view of the world and your outlook. Explore a personalized opportunity for self-evaluation, growth and change, with impacts extending far beyond the visual process. Envision your world.
As a behavioral optometry practice, we take a whole person, holistic approach to vision care.

Rather than treat just the eyes, or even just the visual system, we consider each patient's needs, traits and lifestyle in conjunction with visual function requirements.

With an eye towards prevention, we manage long-range concerns by addressing problems at the source rather than just treating the symptoms.

Lenses, prisms and filters are prescribed not just for compensation of vision problems, but to therapeutically support our patients.

Vision therapy is offered for active retraining of our use of the eyes and visual information.

Our talented Vision Team is trained to listen to and support every patient.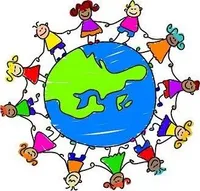 Our services include:
Behavioral Optometry
Holistic Vision Care
Pediatric Optometry
Comprehensive Eye and Vision Evaluation (Primary Care Optometry)
Functional Visual Evaluations
Contact lens fitting and evaluation
Infant Vision Evaluations
Vision Therapy
Neuro-Visual Rehabilitation
Low Vision
Ophthalmic Medical treatment and co-management
Supportive Referrals to a network of like-minded, holistic providers

We treat:
Myopia (Nearsightedness)
Hyperopia (Farsightedness)
Astigmatism
Learning Related Vision Problems
Strabismus (eye turns)
Amblyopia (lazy eye)
Attention Problems
Acquired (Traumatic) Brain Injury/ TBI Vision Problems
Post-Concussive Syndrome
Visually-related Reading Problems
Visually-related Learning Problems
All patients, all ages: Pediatric through Geriatric

We offer:
Opportunities to meet with the doctor, outside of appointment slots:

Interactive in-office workshops and education,
call (914) 874-1177 or check for upcoming Events.

Look, SEE & Learn!

Free Infant Vision Assessment up to first birthday (InfantSee® program)
We are dedicated to making a difference in the way you and your family envision your world!