Welcome to Mind-Body-World Optometry
Your Behavioral Optometrist in Scarsdale, NY.
Welcome to Mind-Body-World Optometry in Scarsdale. Dr. Samantha Slotnick and her Vision Team strive to provide the finest in optometry services. We invite you to browse our website to learn more about our optometry services. We welcome you: Become a part of our patient family by scheduling an eye exam appointment at our Scarsdale office.
Mind-Body-World Optometry is a full service eye and vision care provider with a holistic, whole person approach.
We take urgent requests for eye emergencies as well as scheduled appointments.
Patients throughout the Westchester County area and beyond come to Mind-Body-World Optometry in Scarsdale, NY because they know they will receive the personal attention and professional care that is our foundation.
Dr. Slotnick and our Vision Team are dedicated to keeping our patients comfortable and well-informed at all times.
At Mind-Body-World Optometry, we will explain every exam and procedure and answer all of our patient's questions.
Additionally, at Mind-Body-World Optometry, we offer vision financing options and will work with medical insurance providers to ensure good eye health and vision care for all of our patients.


Our Approach to Optometry
Our holistic, whole person approach to behavioral optometry makes Dr. Slotnick and her Vision Team the eye and vision care providers of choice in the Scarsdale area. Dr. Slotnick maintains strong relationships with health professionals and education specialists in our community for the purpose of developing your comprehensive, treatment plan with a multi-disciplinary perspective.
Our Scarsdale office offers the following general optometric services, always provided with a holistic approach:
Comprehensive eye and vision exams
Contact lenses
Glaucoma testing
Pre- and post-operative care
With expert training in pediatric care, her warm and energetic spirit puts children at ease for a playful, non-threatening experience.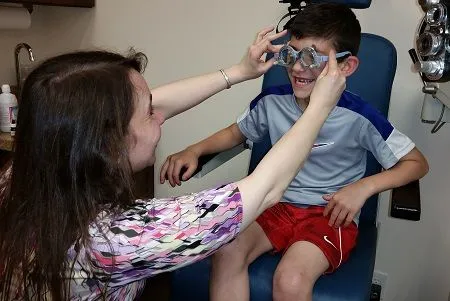 Additionally, Dr. Slotnick is board certified in Vision Therapy and Vision Rehabilitation. Our vibrant Scarsdale office balances the art and science of behavioral optometry, changing lives every day with Vision Therapy for children - and adults - of all ages.


Looking to end The Struggle?
Tired of searching for solutions?
Assessments leading to diagnoses, but not to treatment plans?
Dr. Slotnick can help...


Vision plays an integral role in the learning process.
Before you explore tutoring, reading specialists…
make the most of this investment.
Schedule your comprehensive eye and vision evaluation first.
The right, customized glasses prescription* may be all your child needs to remove the blocks and interferences which keep success out of reach.

Dr. Slotnick's expert direction on how to maximize efficiency and efficacy in the gathering and processing of visual information can help your child take off in school, enjoying the benefits of:
Eagerness to learn
Interest in reading
Reduced frustration
Improved memory
Improved focus
Sustained attention
Improved planning skills
Improved visual-spatial organization skills
Enhanced self-confidence
Enriched self-awareness and self-perception
Improved athletic performance

Dr. Slotnick customizes solutions
so that you can Envision Your World.
* Dr. Slotnick does not maintain an optical on the premises. Glasses may be prescribed, but the prescriptions are filled by your optician.
For a complete list of services, visit our services page or call our Scarsdale office at (914) 874-1177.
At Mind-Body-World Optometry, we are dedicated to providing high-quality optometry services in a comfortable environment. Call us at (914) 874-1177 or schedule an appointment today online.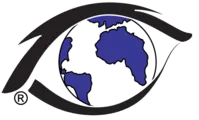 Dr. Samantha Slotnick
Scarsdale Optometrist | Mind-Body-World Optometry |
(914) 874-1177
495 Central Park Ave, Ste 301
Scarsdale, NY 10583